Pf Flyers: bringing shoe revolution
On
23 Nov, 2017
By
Reed
0 Comments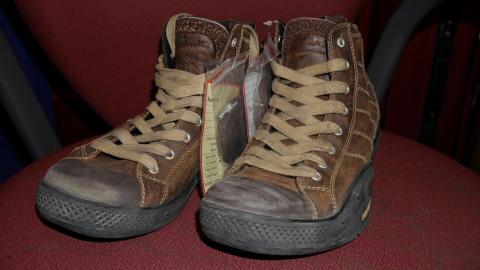 All of us are a huge fan of all the athletic shoes and go out of the way to buy them. These shoes are a perfect match to go with our casual outfits. A special grace is added to the apparel when wore with athletic shoes. Being an athletic shoe enthusiast, we all must be well aware of the PF flyers, an American company working hard to provide us the best possible products. The company was founded by BF Goodrich and was patented in 1933 under the Posture Foundation insole.
All you need to know about PF Flyers
PF Flyers is an American company, working enthusiastically in creating advance shoe technology. The company basically works under the technology of action shoes and is widely popular. The founder of PF Flyers was a canvas footwear pioneer. The main manufacturer of the company at present is the New Balance. Till 1937 the shoes become popular as "P-F" and grew a huge popularity among people. The PF flyers made its way from the gym and ball fields to become active footwear in the forties and fifties. Many of the magazine and advertisements companies started promoting the product as a fun and comfortable product. The company ranked from low to top comfortable office wears, relaxation foot wares was what it was called. As the company stated rising to success, so does the product quality and designs. Soon PF Flyers become the top choice of people going to buy foot wares and become the most popular and highest selling shoe brand in the United States till the late seventies. Till date the company has not failed to maintain its stardom and offer the quality services to the customers, it is known for. The product does not fail to amaze its customers with the wide range of quality products.
Source: Tanner Goods